BUY HOW YOU
WANT TO BUY
Be in control of your purchase journey. Buy a solar installation for your home in just minutes with our innovative, easy-to-use Solar AI tool. Design your installation, select solar panels and batteries, and choose from a range of financing options. If you have any questions or want advice, we have knowledgeable energy specialists standing by.
Get an instant estimate
By using our easy to use estimator tool
LIVE CHAT
Chat directly with our reps
Over the Phone
Communicate via phonel
Our Trusted Partners
Why Solar
Move towards sustainable energy solutions.
It's time to stop renting electricity from the utility companies. Solar panels are now more affordable for all homeowners, especially with available financing options.
$100+
Average monthly
bill savings on rooftop solar
30%
receive this tax credit of total system cost
25+ years
of reliable energy
savings from the sun
4.1%
Average home value
increase across the US for adding solar
Why SolarQuote?
Looking to get quick and direct answers regarding solar for your home? Wanting to get a hassle free instant SolarQuote? You have come to the right place.
When you upgrade to solar through SolarQuote, you get to decide what works best for you, every step of the way. SolarQuote allows you to choose your system size, solar panels, backup battery and financing options all from your computer.
Have questions and need to talk to someone? We have energy consultants standing by to help through chat or over the phone. You can even schedule an in-home consultation if you'd like. We are here to help you to take control of your power. Get your instant SolarQuote today.
Personalized
Each SolarQuote we issue differs depending on each home's unique energy consumption. We help you customize your solar system to reflect your individual needs.
Economical
Switching to solar will save you money by reducing or eliminating monthly electricity bills. Choose from our financing options and start the journey to power your home with SolarQuote.
Environment Friendly
Not only are fossil fuels bad for the environment, but they're also a finite resource! Solar power systems derive clean and pure energy from the sun.
How to Get Started

Step 1: Enter your bill amount
Fill in your monthly utility bill amount and address to get a SolarQuote for your home or business.
Step 2: Get an instant estimate
Based on your location and monthly bill, our system will produce an automated SolarQuote.

Step 3: Compare solar recommendations
Compare panels, system sizes with annual production, and self-powered percentages before you choose the right system.
Step 4: Finance your solar
Make a down payment or pay in installments with our cash or loan financing options.
Products and Services
Solar for your home
Depend less on your local utility and create your own
renewable energy.
Home battery storage
Store unused energy for emergencies or peak rate times for additional cost savings.
Take control of your energy with confidence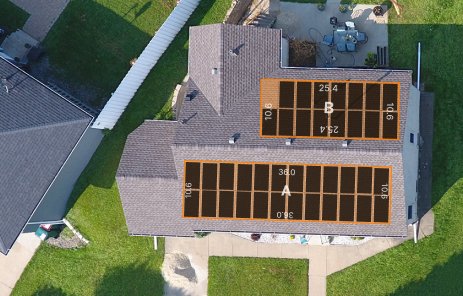 Custom Solar
We offer customized recommendations for your solar system based on your current energy usage and your future needs.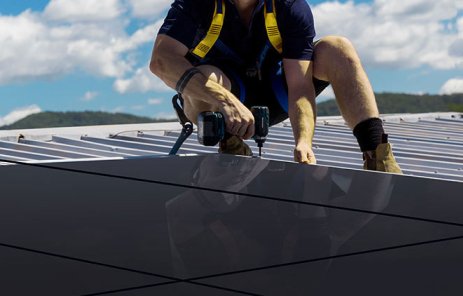 Hassle free Installation
From helping you choose the right panel to installation, SolarQuote does all the heavy lifting for you. After installation you can see your energy production and manage your solar system on your device.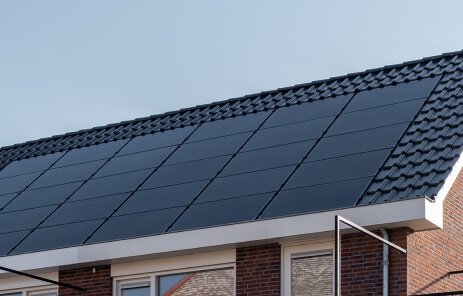 Certified Products
Our products come with certifications from top brands like CEC, TUV sud, IEC OHSAS, etc. You can rely on our top notch install crews and product quality.
Get Solar + Battery On Your Terms!
Take your first steps towards creating a brighter future